In this asynchronous Paper 2 Downloadable Teacher Workshop, we use two short stories to model the entire Paper 2 teaching process from beginning to end.  The goal here is not to teach you two stories, but rather to highlight approaches to teaching and learning that lead to student success.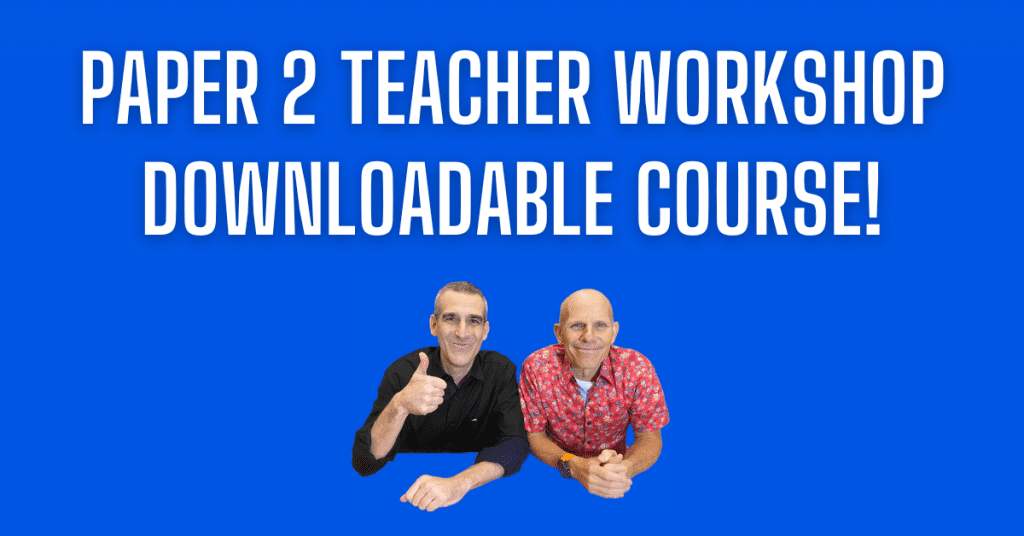 In this course, we'll discuss the marking criteria in detail, evaluate sample work, and discuss the teaching moves that help students elevate their interpretation and analysis skills.  And, just like the participants of our synchronous workshop, you'll receive access to a whole host of resources you can use with your students immediately.  
Want to know the best part? When you finish the workshop, you can flip it around and easily use it as a Paper 2 mini-unit with your students. Yes, it's a teacher workshop and a teaching unit packaged together!
Here's what you get:
10 asynchronous lessons with downloadable documents
More than 100 minutes of Paper 2 Teacher Workshop video 
2 downloadable short stories 
Completed and blank graphic organizers to use with students
Scored sample Paper 2 response with examiner discussion
Guidance on how to organize and write a Paper 2 response
Guidance on choosing Paper 2 texts
Activity pack with games and graphic organizers to use with students immediately
Course Content (Start course below if already enrolled)